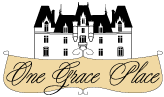 When looking for contemporary products at an affordable price.One Grace Place should be your first stop.  One Grace Place specializes in Infant and Youth Bedding, Bathroom Decor, Blankets, Accessories, Gift Sets and more!
I recently received the Terrific Tye Die comforter and sheet  set from One Grace Place and used it for my daughters daybed.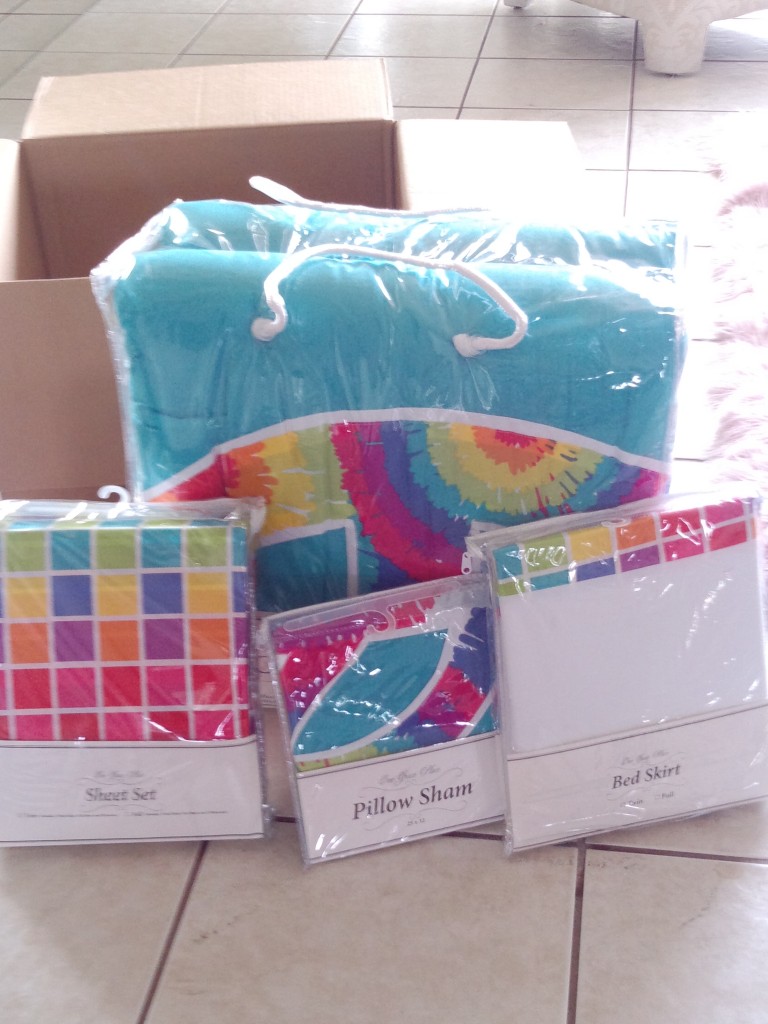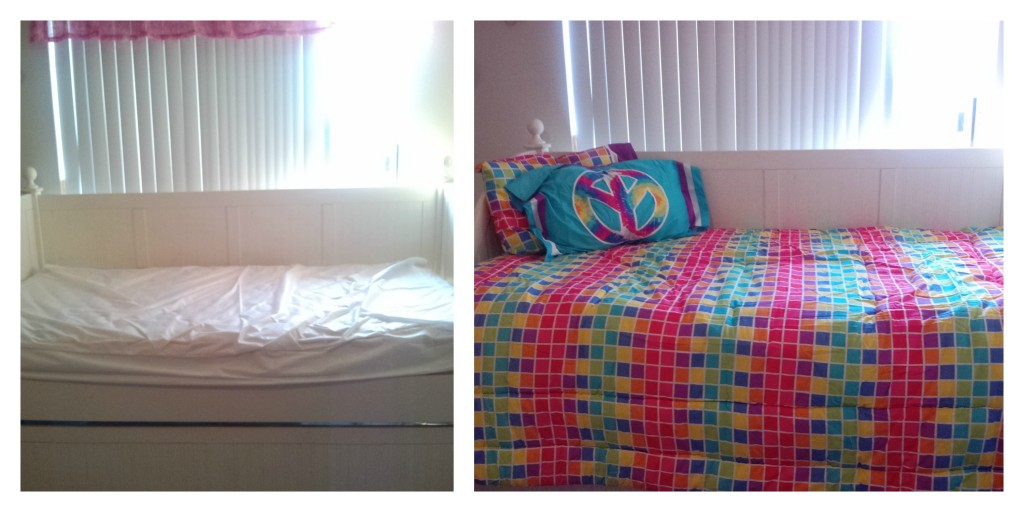 We absolutely love the colors.I really love that the comforter set was super  thick and soft.The Comforter Set includes the comforter and sham. The sheet set includes a top and bottom sheet and 1 pillow case. The best part is that there are so many great colors which will allow you to change the look of the room time and time again. The bottom sheet is a solid purple and the top is checkered with a number of bright colors. Another added bonus is that the comforter is reversible to create a whole new look!
Not only do you have the option of purchasing the Terrific Tye Dye comforter and sheet set. There is also the Tye Dye Wall Decals and Valance. The possibilities are endless with this set.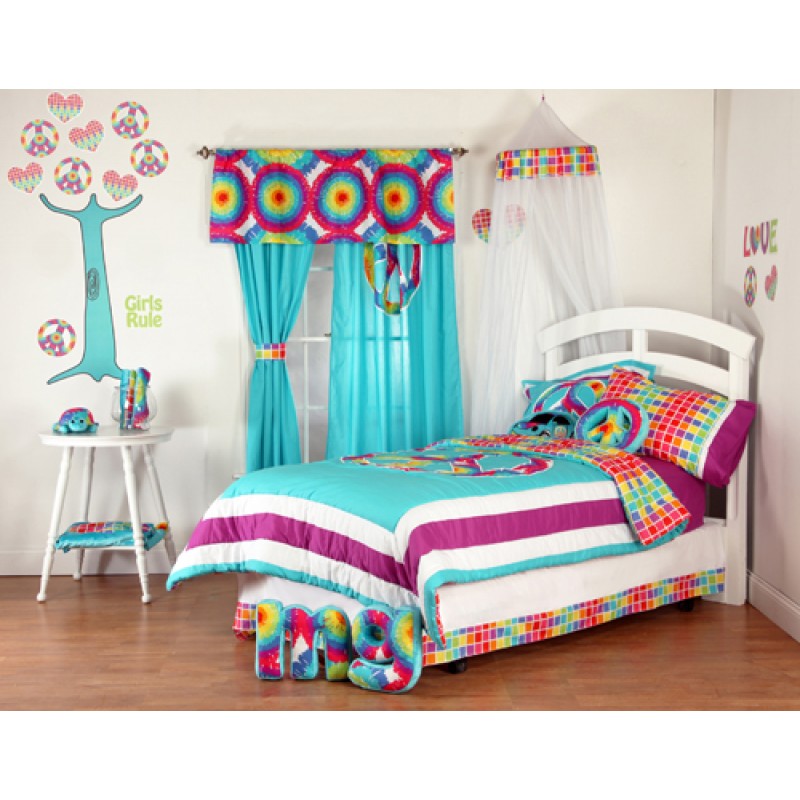 To see all that One Grace Place has to offer. Head over to their website here :http://www.onegraceplace.net/
One Grace Place is offering Couponwahm readers offering 25% off through our online retailer Sophia Styles until the end of August. The coupon code for this is ONEGRACEPLACE25

One Grace Place is also Sponsoring a Back to School Giveaway. Enter to win a Growth Chart and Letter Pillow.